Air Communications Services, Inc.
Serving the Wireless Telecommunications Industry with communications facilities and towers.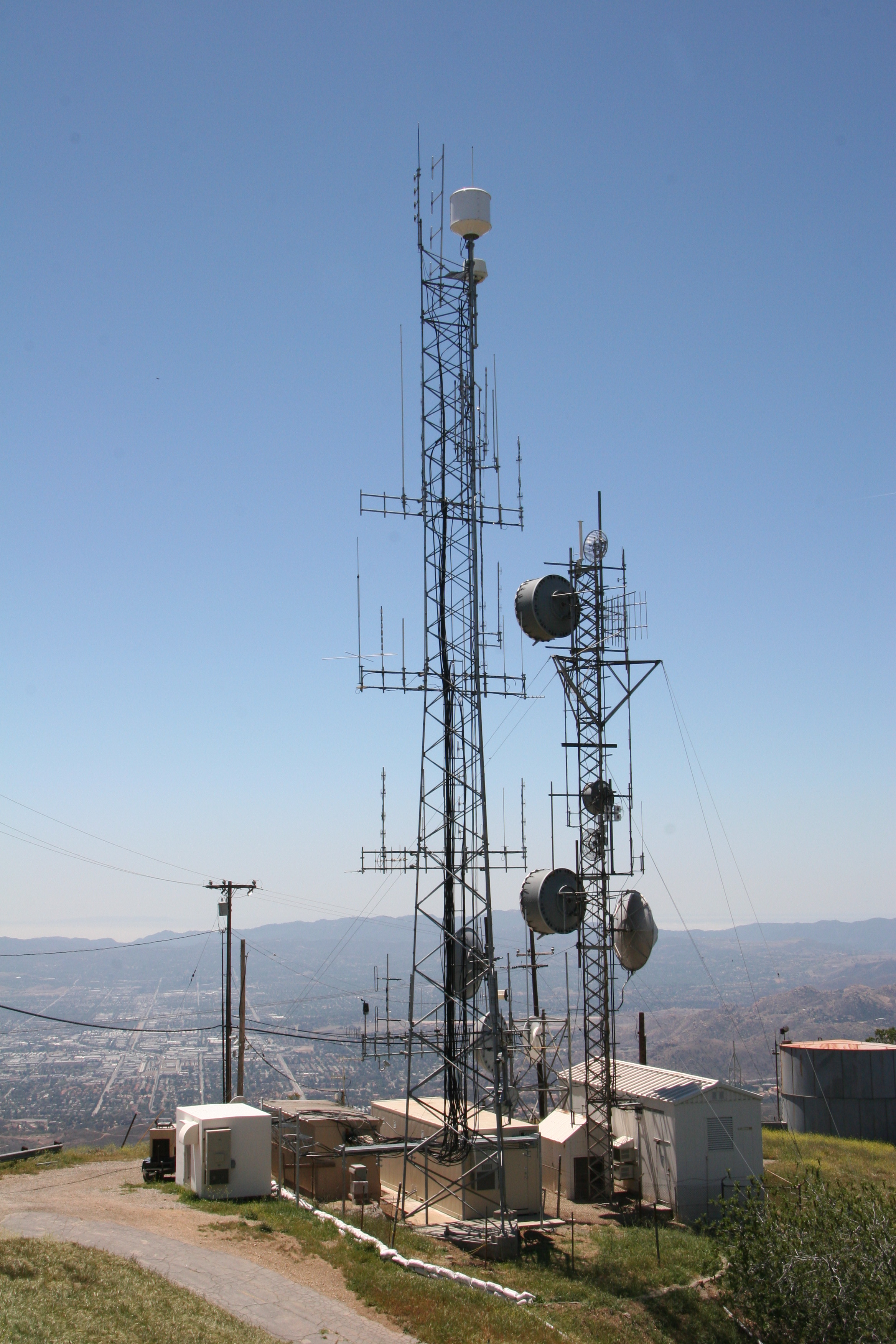 Site elevation: 3693.20' AMSL (1125.69m)
County of operation: Los Angeles County
Location: N34 19 45.26 / W118 36 05.40 NAD83
Support structure: 100' Tower (30.4m)
2257.22' HAAT (688m) top of tower
Land owner: Private (ACSI)
Physical address: 26600 Oat Mountain Motorway,
Saugus, CA. 91350 (legal)
Chatsworth, CA. 91311 (physical)
Site Phone: 818 208-4285 (Fireline Ext. 1002)
Emergency Power: 40kw Kohler with 200 gallons fuel
Security: 24 hour monitored alarm system with on site recorded video cameras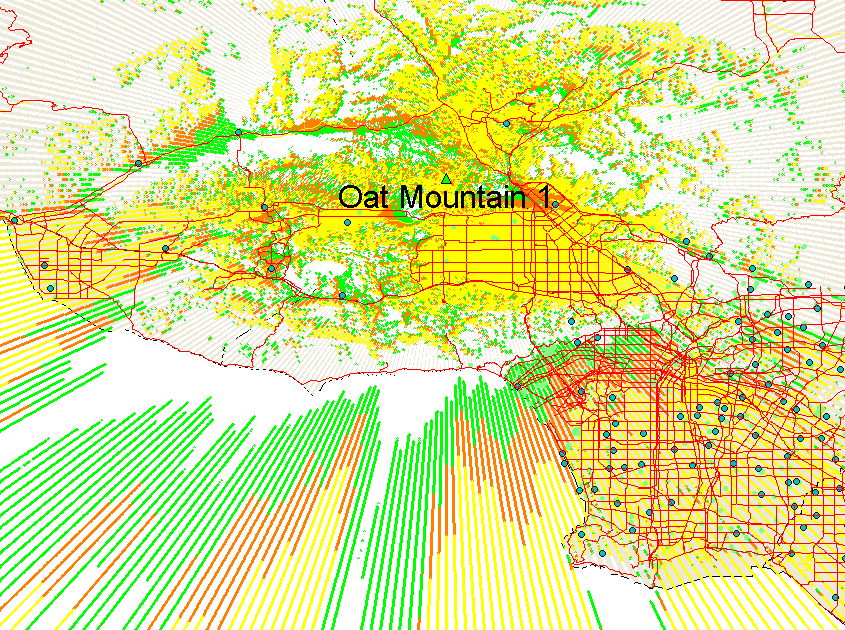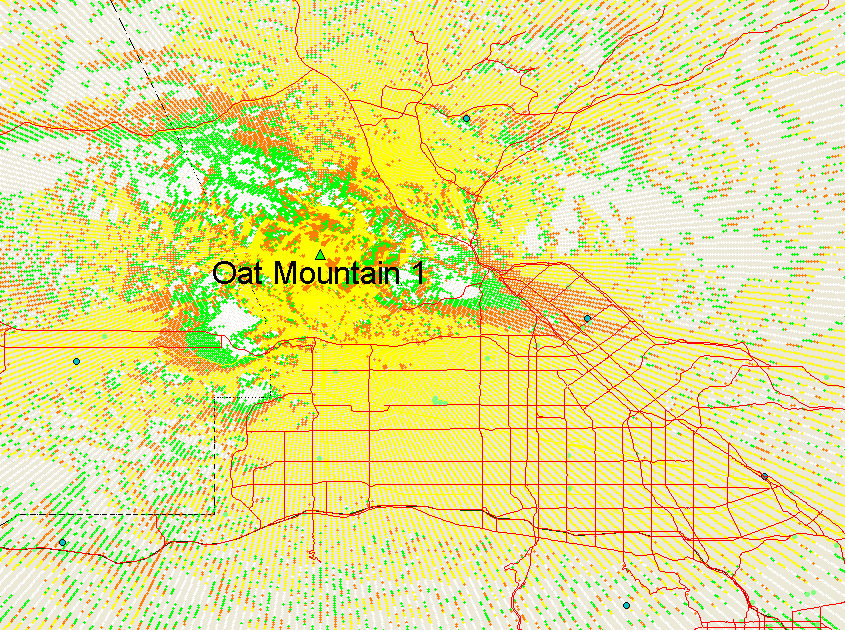 50 watt ERP to a mobile receiver on a 1/4 wave antenna 6 feet above the ground
yellow is >10uv for 12db SINAD
brown is >1uv for 12db SINAD
green is >.25uv for 12db SINAD
white is <.25uv for 12db SINAD
The facility is located at the 3693 foot level on the south side of Oat Mountain. A 100 foot, self supporting tower commands a view into Simi Valley, Santa Clarita, Valencia, Newhall, the Oxnard Plain and the Los Angeles basin.
The entire facility is protected by a monitored alarm system.
Four 21' long antenna support structures, which will accommodate 9 positions each, are placed just below the 20', 40', 60' and 80' tower leg joints and stood off the towers south face 18". The 100' level supports receive antennas only.
There are presently two buildings on site. The first building is 10'X10' white fiberglass and has nine 19" X 7' open racks. The second building is a 10'X10'X30' "Mobile Mini" steel shelter and has twelve 19" X 7.5' open racks. Overhead 20 amp. duplex 120vac 3 wire U ground outlets are provided. There is room for a third shelter when needed. The original building was lost in a brush fire in October 2008.
A UHF master receive system is installed to cover the 440, 450, 460 and 470 mHz. frequency ranges in each building.
An internet weather station is at the site and viewing is available to everyone on the Weather Station page.
Security cameras are installed and are recorded at multiple locations. Everyone is invited to view the pictures on the Webcam page.
Internet service is provided to both buildings with a bursting bandwidth of 3 mbs or faster.
A 35kw backup AC power generator is currently supporting both user buildings.
An emergency phone, with local calling, is installed in all buildings for safety.
Site information NAD 83 \ WGS 84
W118 36 05.40 / N34 19 45.26
Ground elevation 3693.20' AMSL (1125.69m)
Tower Rohn SSV 100' (30.4m)
AC power 240V single phase 200 amp service.
Site phone 818 407-0941 Service provided by AT&T and advise the order is for "Oat Mountain"
Southern California Edison outage information number 800 611-1911 zip code 91311.